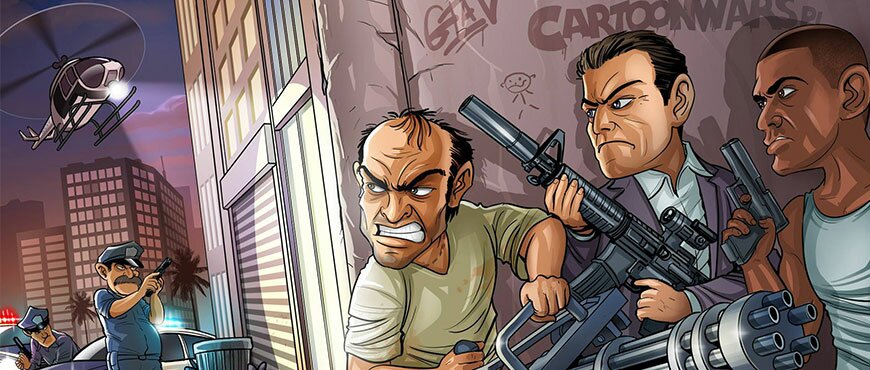 Last Updated on September 14, 2020 by Scott Krager
You may either want to get some feedback, or to make your own video game walk-though for YouTube, or something else.
There can be many reasons why you want to record your video game sessions.
Although there are many methods that can help you achieve this, there's one free way you would just love to do.
This feature – called GameBar – is built-into the Windows 10 and is part of the Game DVR app. So, here's how you can use Game Bar to record your gameplay. You can also record any other screen, even if that's not a game, through Game Bar (on a minimum level).
Open GameBar
The first step of this whole process is, of course, to open the game Bar app. You can do so by pressing Win + G shortcut while playing any video game.
Once the game bar has been opened, you will see a bunch of icons for different functionalities, like taking a screenshot, changing settings and restoring gameplay etc, stacked up against each other. If you don't see it, try to play that game on windowed mode.
Record Your Video
In order to record a gameplay, you need to press the red button on the game bar. Apart from this, you can also enable "record mic" functionality to feature you voice in the video.
Once you have recorded your desired video, it's time for you to stop the recording. To do so, you have to press that red button again or use the Win + Alt + R shortcut. You can even use this shortcut to start game recording in the first place.
Take Screenshot
Apart from recording gameplays, you may also want to take screenshots from your game. Although there are many free tools for this (like lightshot) you can do using just by using Game Bar.
Simply click on the screenshot icon on your Game Bar app (the one at the center) or press Win + Alt + PrtSc to have an in-game screenshot.
Find Your Video and Screenshot
OK, so now you have recorded your video and taken your screenshots. Next step is to upload these to YouTube. To upload that, you need to locate those files in your PC. Your created files will be in the following folder: C:\Users\[your username]\Videos\Captures
You can manage these videos directly from the DVR app too.
Configure DVR settings
Although this step is not necessary, you have already done all the required stuff, you may still want to tweak the DVR settings a little bit.
Using the last icon on your Game Bar, you can change many things like changing shortcuts for different functions, changing video quality and change resolution etc.
Latest posts by Scott Krager
(see all)