Around this time last year, trying to build a gaming PC from scratch was a nightmare. Cryptocurrency miners were driving the price of graphics cards sky high, not to mention overly priced RAMs as well. Luckily, things have cooled off a bit, and PC gaming is affordable once again – in fact, building a budget gaming PC has never been easier.
You should spend $1,000 on a PC for gaming. Here's my under $1,000 PC gaming build:
– Ryzen 5 3600 XT
– GTX 1070
– Corsair Vengenace LPX 16GB 3200 MHz RAM
– Samsung 970 Evo Plus SSD
– NZXT H510 Case
– EVGA 500W PSU
– Tuf x570 w Wifi Motherboard
Total: $998 on Amazon
Sale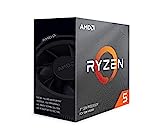 AMD Ryzen 5 3600XT 6-core, 12-threads unlocked desktop processor with Wraith Spire cooler
AMD's fastest 6 core processor for mainstream desktop, with 12 procesing threads
Can deliver fast 100+ FPS performance in the world's most popular games
Bundled with the quiet, capable AMD Wraith Spire cooler
Check Price
Table of Contents
If you're interested in gaming in 1080p with ultra settings, you can get away with a 'console killer' budget that won't break the bank. On the other hand, you can also shell out a bit more cash for a monster PC that will shred anything you through at it, even in 1440p.
Sometimes, it can be difficult to know how much you should be spending on a gaming PC, especially if you're a beginner.
In this guide, we're going to talk about different gaming PC budgets, the kind of performance you can expect from them, and who is best suited for each price range.
Console Killer Gaming PC ($400-$500)
If you're on a tight budget, gaming in 1080p at 60+ FPS is definitely achievable, even with your settings cranked up to the max (in most titles).
That's why a gaming PC in this price range is often referred to as a 'console killer' – if you can build a gaming PC for less than $500, why would you even bother with a console in the first place?
After all, a gaming PC can do everything a console can, and more.
In this price range, it's all about the price to performance ratio. Well, that's true no matter how much money you're spending, but it's especially important when you don't have much in the first place.
You have to make your money go a long way – that means getting the most bang for your PC gaming buck.
Team Red (AMD processors) are always a good choice when you don't have much to spend, as they offer a lot of performance for a relatively cheap price tag.
Believe it or not, you don't need an abundantly powerful processor for gaming – as long as it won't bottleneck your graphics card, you don't have to worry about it.
The trick to building a budget gaming PC is as follows:
Buy the best GPU you can afford, as it is primarily responsible for all 3D rendering and gaming related tasks. Then, pick up a processor that's fast enough to keep up with your graphics card.
It's all about spending your money in the right places. Spending too much on a ton of RAM and a powerful processor, only to skimp on the graphics card, is a great way to ruin your gaming experience.
Conversely, spending your money in the right places is going to have the opposite effect.
If you're in the $400-$500 range, here is a good list of specs:
Ryzen 3 1200 (Ryzen 3 2200G recommended)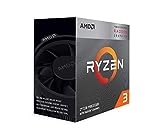 AMD Ryzen 3 2200G Processor with Radeon Vega 8 Graphics – YD2200C5FBBOX
Built In Radeon Vega 8 Graphics
4 Cores Unlocked
Frequency: 3.7 GigaHertz Max Boost; Thermal Solution: Wraith Stealth Cooler
Check Price
Check Price on Amazon
8GB of DDR4-3000Mhz (16GB recommended)
At least a 240GB SSD (addition of a mechanical mass storage drive recommended)
RX 570 (Or NVIDIA equivalent)
Obviously, the motherboard, case, power supply, etc. weren't mentioned above. You can choose those components based on your needs/taste, as long as the case/motherboard/PSU are all compatible. Using a tool like PC Part Picker can help you make sure your parts go together.
On the other hand, we have also written some round-ups of PC cases with different sizes which you can find here, here, and here. In these reviews, we have mentioned the maximum sizes these cases support for different PC components.
Mid-Range Build ($500-$800)
If you've got a bit of extra cash on hand and you want to play more intensive games with higher graphical settings, this is the price range for you.
Buying a $600 gaming PC, for example, is a great budget. You'll be able to dominate games in 1080p with ultra settings while maintaining over 60 FPS, without breaking the bank.
If you want to turn up your resolution on a $600 budget, you could even manage to play some games in 1440p (as long as you're willing to turn down your settings a bit).
Spending $800 on a gaming PC is enough to buy a solid processor, a solid GPU, plenty of RAM, a few storage drives, a great motherboard, an awesome case, and you could even outfit your PC with a nice water cooling system.
The point is, an $800 gaming PC can tackle intensive VR games at high resolutions with high-ultra settings, no problem (assuming the game is optimized).
An $800 gaming PC is going to be great for other tasks as well, from video editing and Photoshop to streaming and recording.
At this price range, here are some good specs for your build:
Ryzen 5 2600 or i5-8400 (Unlocked K models recommended)
| | |
| --- | --- |
| | |
| AMD Ryzen 5 2600 Processor with Wraith Stealth Cooler – YD2600BBAFBOX | Intel Core i5-8400 Desktop Processor 6 Cores up to 4.0 GHz LGA 1151 300 Series 65W |
| Check Price | Check Price |
16GB of DDR4-3000
GTX 1660 Ti or RX 580
500GB SSD and 1TB mechanical drive (M.2 recommended)
I'd say this is the most you really need to spend on a gaming PC in 2020 unless you're an enthusiast builder who wants to build a monstrous PC.
Enthusiast Build ($800+)
Spending more than $800 on a gaming PC is probably overkill for most people, though some enthusiast builders who want an ultra-powerful gaming PC will gladly spend the money.
And hey, you definitely get what you pay for. Spending $800+ on a gaming PC is enough to include a top-of-the-line processor, one (or more) powerhouse graphics cards, 16GB or more of the best RAM on the market, water cooling capabilities, etc.
Basically, at this price point, you're going to have a top-notch gaming PC, no matter how you slice it. You can game in 1440p or even 4K with high-ultra settings, playing on large servers with lots of other players to render, without any issues.
This kind of PC is for an enthusiast who wants to crank everything up to the max for the heck of it. If you want to play games in 1440p with high settings while streaming, recording, or even rendering a video, a computer in this price range can do it with ease.
Especially if you deck out your build with a fast CPU and plenty of high-speed RAM, you'll be able to multitask with ease.
Just to be clear, you don't have to spend this kind of money for an enjoyable PC gaming experience. There are a lot of misconceptions going around that PC gaming is super expensive, especially when compared to console gaming – the fact of the matter is that's simply not true.
On a budget like this, here are some components to consider:
Intel Core i7 8700K or Ryzen 7 2700X
| | |
| --- | --- |
| | |
| Intel Core i7-8700K Desktop Processor 6 Cores up to 4.7GHz Turbo Unlocked LGA1151 300 Series 95W | AMD Ryzen 7 2700X Processor with Wraith Prism LED Cooler – YD270XBGAFBOX |
| Check Price | Check Price |
16GB+ DDR4-3200
GTX 1080 Ti (2000 series recommended)
M.2 Drive, SSD, mass storage drive
Which Price Range is Best?
This question is a bit subjective, as it really depends on the person.
Still, the mid-tier build is probably going to be the best bet for most gamers these days. It's not too expensive, but it still offers the kind of performance many gamers are looking for from their gaming PC.
$600-$800 is the sweet spot – it is at this price range where you can get the most bang for your PC gaming buck.
Note: If you don't know whether or not your chosen PC components can run the games you want to play, this tool can help you out.
By the way, these numbers only apply to brand new builds. If you're strapped for cash, you can find an old desktop with a decent CPU, around 8GB of RAM, storage, a motherboard, and a power supply.
Believe it or not, you can actually find A PC like this on eBay for less than $200. Next, buy a used GPU – such as an RX 570 – for around $100 used on eBay and voila! A good gaming PC for around $300!